Limited to the FIRST 15 Members Who Enroll Only…
Let Trina Answer Your Questions And Provide You Personalized, One-On-One Help
Get Your Own Private Email Address to Trina Where You Communicate Daily!
---
A Message From: Trina Willard, Principal at Knowledge Advisory Group.
Re: Affordable, Private Program Evaluation Consulting 
Dear Busy Nonprofit Professional,
"I just wish I could sit down and ask you a few questions…"
"I wish you could coach me as I go along…"
"I wish there was an affordable way to access your knowledge and expertise …I know I could turn the corner and understand program evaluation better."
There are so many nonprofits operating on tight budgets that simply don't have an opportunity to secure consultative support on program evaluation and measurement, so they default to spending their time trying to research things themselves. If you don't know what you're looking for or where to find such information quickly, this can be time consuming. More importantly, it can take time away from client service. And sometimes, it may not even get you the answers that you need. I wanted to find an economical way for these nonprofits to have access to expert help on an as-needed basis.
The type of questions that I am talking about are…
"Here's a brief description of my program. Could you tell me which of these outcomes makes the most sense?"
"What are a few of the first steps you would recommend for identifying our value to our association members?"
"What do you think of this question for my client feedback survey?" 
"What are some good strategies for achieving participation at client focus groups?"
Again and again, I've seen that nonprofit professionals need help with specific questions about program evaluation…and they need it quickly.
I realize not everyone is in the position to invest in ongoing consultation …especially when funds aren't dedicated in the budget and an urgent need arises. While it is impossible for me to personally interact with everyone, quite a few nonprofits I know have expressed an interest in some kind of affordable one-on-one coaching. So I decided to create it for you. Welcome to:

The Evaluator Is In℠
Let me tell you what the personal coaching includes …
1) Your own private, personal email address direct to me
When you join the The Evaluator Is In℠ Program, you'll be issued a private email address where you and I will communicate on a personal, one-on-one level.
2) Answers to your questions
You may ask me ONE question per day (Monday-Thursday). I'll respond within 48 business hours (for my time zone, Eastern US). I'll login to your private email access and answer your question.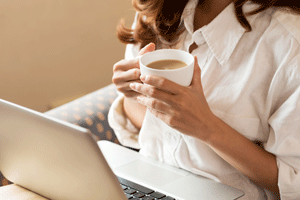 Ask me anything about measurement, program evaluation, surveys, outcomes, etc. For example:
"How can I improve this measurable goal for my grant proposal?"
"I don't know how to format data fields in Excel. Can you help me?"
"Which of these data collection options would you recommend for me?"
"Based on my circumstances, how much should I expect to pay an external evaluator?"
"What is a good resource on how to write effective survey questions?"
Any question related to measurement or evaluation is permitted. That includes logic models, identifying outcomes, survey development, statistical analysis, communicating your results, etc.
If you want to ask my opinion about an idea, seek a recommendation for improvement, clear up something you are unclear about, get a suggestion for your best option, and/or just ask a question to help you make the best choice … this is the program for you!
3) BONUS consultation sessions
Then, for every six months that you consistently remain a member, you'll receive a BONUS 30-minute personal consultation session with me. We can talk about your organization, review your measurement tools, discuss ways to collect data more efficiently…the topic is up to you!
Here's how it works…
You join through the Subscription button below and make your first month's payment.
(You will be re-billed each month on the anniversary of the day you join … and you may cancel anytime you like.)
Within 24 hours of completion of your payment you will be sent an email with my private email address to send me your questions.
After receiving that email, you can send your first email, say "hi" and ask your first question.
We'll schedule a private, 45-minute planning, strategizing, and teaching call to clarify your goals and priorities so I know where we're headed (which is included in your first month's payment).
The introductory price is $377 a month, and is available for a limited number of slots. That's almost 50% off of the regular price of $700 per month.
Before you join, let me mention two things…
First, I will offer my expert opinion based on my own experience and knowledge, but there are no refunds available. Because I can't get my time back, you can't get your money back. I'll be happy to work with you to make you happy … but if you're looking for a guarantee with a refund, then this isn't for you.
Second, I know you'll understand that there's a difference between sharing knowledge and performing a service. If you need something more extensive, such as specific feedback on a full-blown survey tool or conducting a data analysis task, that's beyond the scope of the Evaluator Is In℠ program. We'd be delighted to help you, of course, but the daily questions do not extend to implementing tasks for you. However, we can address these issues during your 30-minute bonus consultation sessions, if you'd like to use your time this way. It's up to you!
I'm excited to extend this offer and be able to personally work with 15 new members. I'm really looking forward to it. You can literally get started hearing from me as early as tomorrow. So let's get started together…
---
Join Now While Consulting Spots Are Still Available!
Click on Subscribe if you are ready for personal, one-on-one consulting from Knowledge Advisory Group!
The introductory price is $377 a month, and is available for a limited number of slots. That's almost 50% off of the regular price of $700 per month for as long as you remain an active The Evaluator Is In℠ client. You can cancel anytime.
Testimonials
"Trina is easy to work with. Her range of experience has been helpful in Judicial Branch planning. Her experience with the courts and related agencies of the justice system gives her credible insights in planning and change management discussions. Her experience outside the justice system is useful in translating societal concerns in a manner that court personnel can understand." ~ Kenneth Pankey, Senior Planner at Supreme Court of Virginia
"Comprehensive data allowed management changes to be made more rapidly, leading to a leaner and more effective organization." ~ American Red Cross, Richmond Chapter
"Trina is one of the most dynamic and results-oriented consultants I've ever had the good fortune to meet. When I talk with Trina's clients, they cannot say enough about how she has helped them achieve their measurement goals." ~ Marta Wilson, CEO of Transformation Systems, Inc. & Business Author
IMPORTANT!
Please click here and read through our Terms of Service.
– – –
YOU WILL RECEIVE ACCESS TO ME VIA EMAIL AFTER 24 HOURS*
(Even if it's 2:00 AM on a Monday!)
*within 24 hours of joining you will receive your email invitation to ask me a question. 
Every effort has been made to accurately represent this product and its potential. Please remember that each individual's success depends on his or her background, dedication, desire and motivation.
Best regards,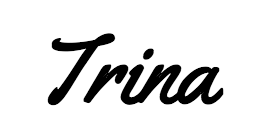 Principal
Knowledge Advisory Group