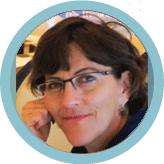 It all started when…
I have always been very curious and have never been afraid to ask questions of anyone. I asked "why" a lot as a child and my parents and teachers often lobbed the question back at me, forcing me to contemplate the issue more on my own. When choosing a career, I decided to put my inquisitiveness to work on the huge puzzle that is network design, becoming a telecommunications project manager. Then, after years in the corporate world, and also a period in education, I applied for a position with a nonprofit organization, leveraging the extensive database experience that I had gained while working in telecommunications. I landed the job and immediately put that experience to work on the organization's donor database.
About Leota
For more than two decades, Leota Parandeh has helped teams of executives, community leaders, educators and business owners develop and optimize processes, focusing on coordinating high-value, cross-functional strategic initiatives. She frequently asks her clients, "why," and if they can't answer, Leota just keeps trying. Tenacity is one of her greatest strengths, and she believes that anything is possible when you work hard enough at it.
How Leota makes data easy
When her clients are overwhelmed, Leota helps them find resources. When they're out of their depth, she's ready with support and encouragement. Because she has been in many of her clients' shoes, they can easily relate to her, which often helps ease their anxiety about the complex data process. Leota also sees the best in everyone and enjoys helping her clients discover their own strengths and skills.
Leota's past experience
Prior to joining Knowledge Advisory Group, Leota worked at FeedMore, where she supported Food and Fund Drives for the Central Virginia Food Bank.  She also spent over 10 years at the University of California, Los Angeles (UCLA), creating new technology services for the campus community and was a telecommunications project manager for Litton Industries Inc. (now Northrup Grumman). Her corporate career began working on networks for Taco Bell.
Education
B.S. in Organizational Behavior from the University of San Francisco
M.A. in Education from Loyola Marymount University