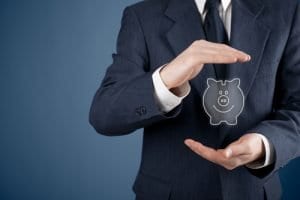 Client satisfaction is central to every action and decision a business makes. But simply believing your clients are satisfied isn't enough. To inform its new branding and drive the company's long-term strategies, a financial services firm knew that it would need to dig deeper into its customer experience. The company also knew that, to gain really reliable information, it would need an objective third party to do the digging. By engaging Knowledge Advisory Group, the firm set out to learn more about its existing clients' perceptions and preferences as well as uncover the needs and expectations of prospective clients.
What we did:
Knowledge Advisory Group started by reviewing a pair of surveys the financial services firm had already created for current clients and prospects, suggesting ways to reframe the questions to gain more meaningful information on which the firm could take action. To add depth to the information gathered through these surveys, KAG also conducted thorough, face-to-face interviews of a smaller group of the firm's existing and prospective clients and conducted these interviews in a neutral location so that these clients would feel more comfortable being candid. "That was critically important to this process," said the company's Director of Strategic Growth.
Interviews of current clients included questions about the most valuable services the firm offered, plus potential gaps in services, perceptions of the brand, competency of staff, and more. Prospective clients were asked about the financial services firm with which they currently worked and why they chose that company, as well as their impression of this competitive firm. After completing the interviews and analyzing the results, KAG compiled a detailed report that gave every level of the client's company a thorough understanding of its discoveries and positioned them to take action.
What they learned:
First and foremost, the data process verified that the firm was indeed offering an exceptional level of service to its clients. The company even gained several powerful client testimonials out of the process. It also learned that next-generation clients were looking for more interactive ways to engage with the firm, such as social media, events and a more user-friendly web presence. As for prospective clients, they wanted to know specifically what set the company apart from other firms. These findings led to a number of actions within the company, including the development of several new services and the creation of a more targeted brand and marketing messaging.
Knowledge Advisory Group did a fantastic job creating the questions, completing the project in a timely manner and developing the report. And the process didn't require much of our staff's time, which was extremely helpful!" —Director of Strategic Growth